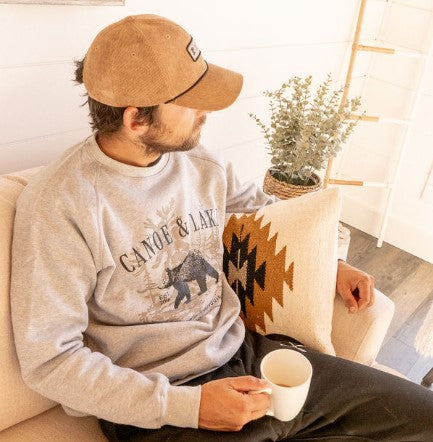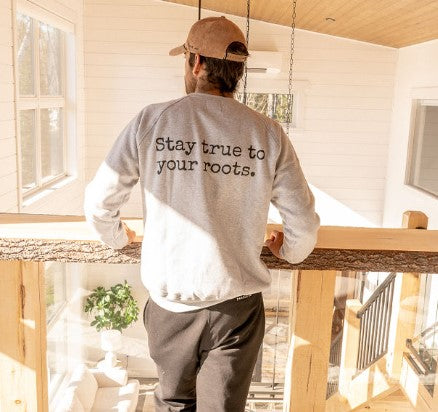 Algonquin Collection-Heathered Grey Unisex Crew
Cozy thick fleece material Unisex fit raglan shoulder crew.  Each crew is sewn by our ethical manufacturer by hand and screen printed by hand.  

Front features art inspired by my grandmother Mary Kendall Percival who painted throughout Algonquin Park. 
Back says large print "Stay true to your roots."