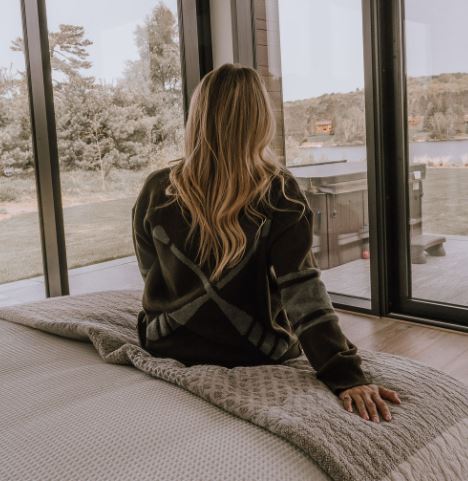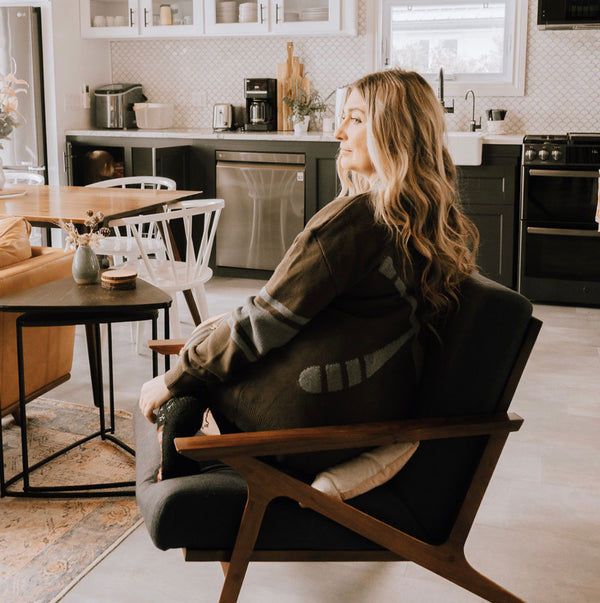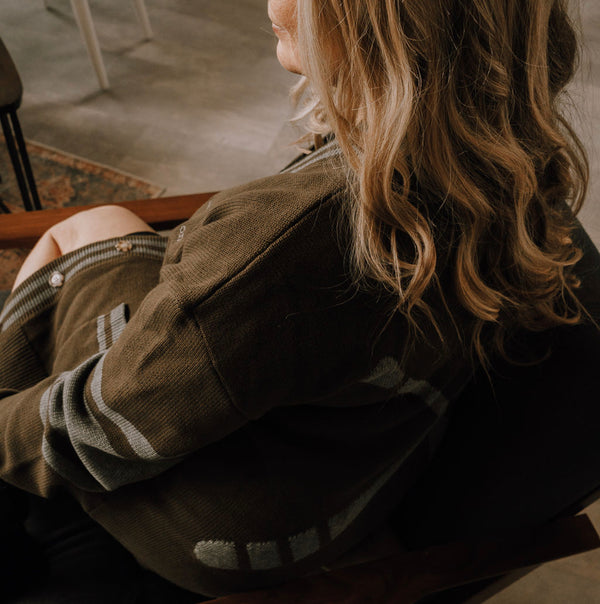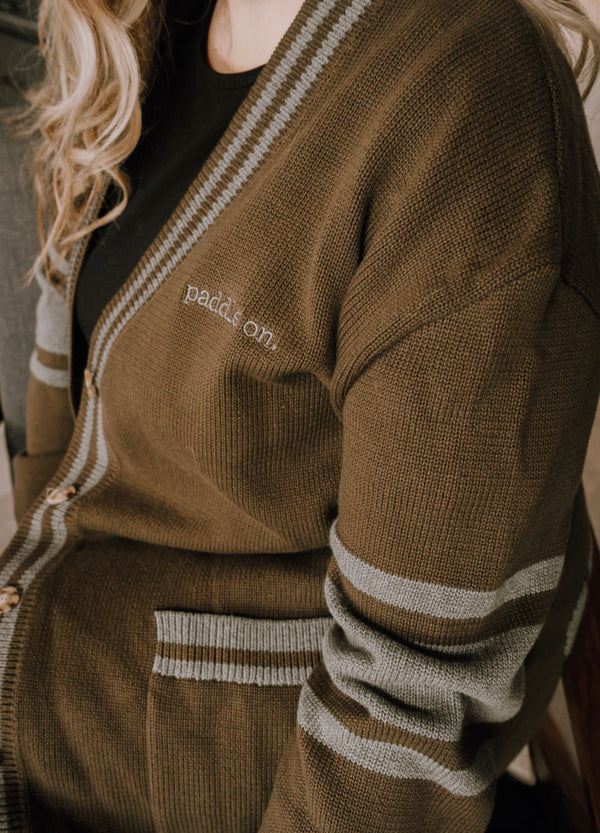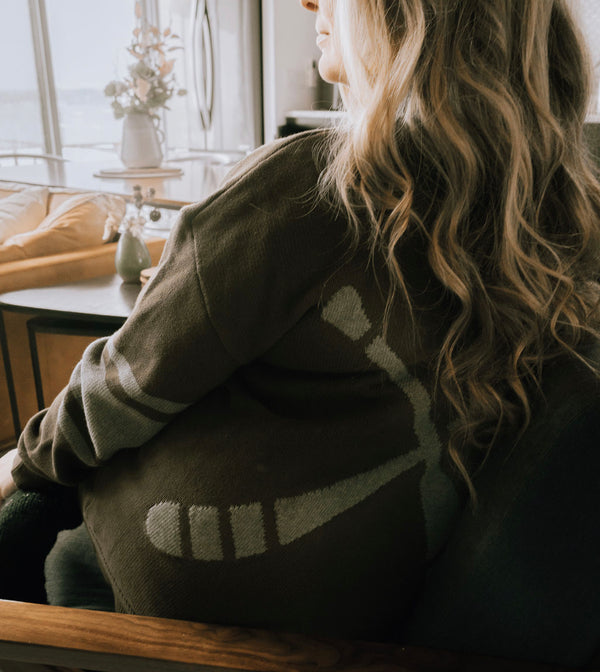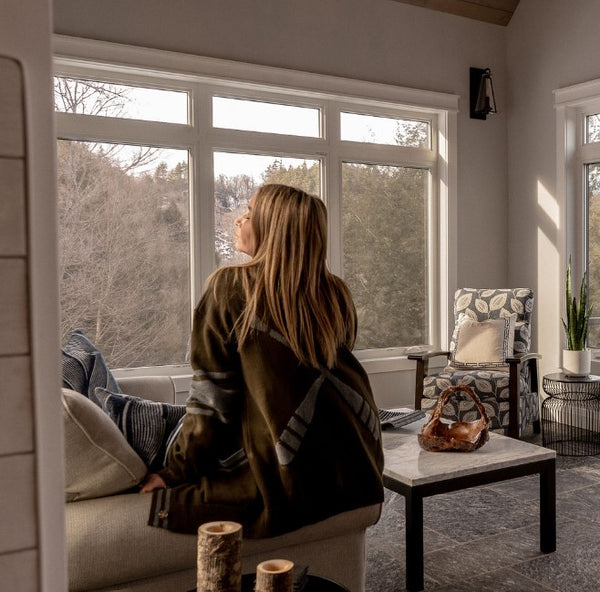 Dockside Knit Cardi - Olive with grey paddles
Exclusive design made for Canoe & Lake with the paddles of our logo knitted into the back. Fit is oversized slightly puffy sleeve so it is not recommended to size up order your typical size. 

100% Cotton. Does not require dry cleaning. Wash cold or hand wash and lay flat to dry.  Chest embroidery says "paddle on"  - be sure to check out the matching baby and kids one :) so cute! 


model in a medium