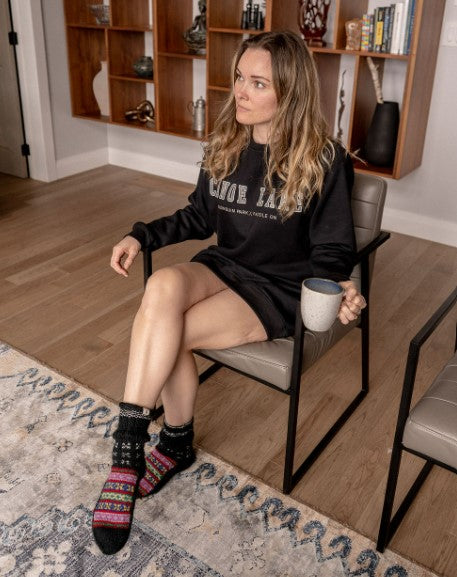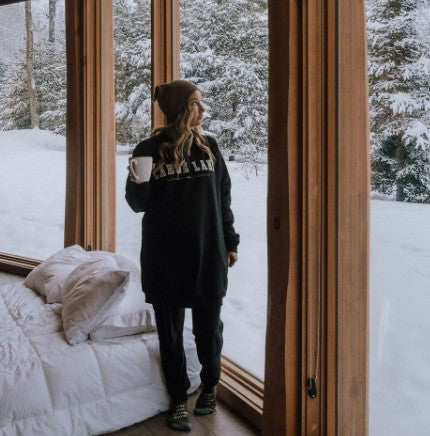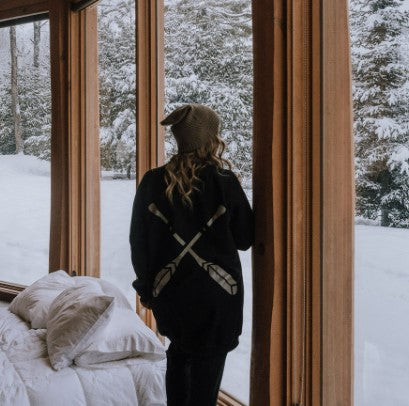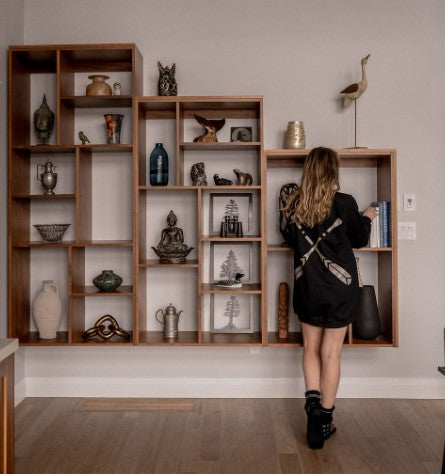 Retro Travel Collection-Black Long Canoe Crew
Cozy thick fleece material Unisex fit raglan shoulder crew but longer that runs past your bottom.  Each crew is sewn by our ethical manufacturer by hand and screen printed by hand.  

Front features CANOE LAKE in a retro two tone font and the back features our iconic cross paddles. Inspired by my grandmother Mary Kendall Percival who painted throughout Algonquin Park.