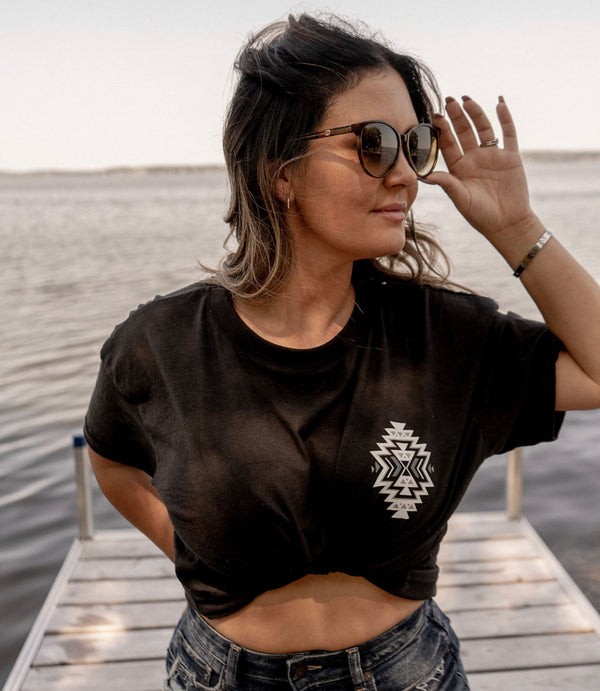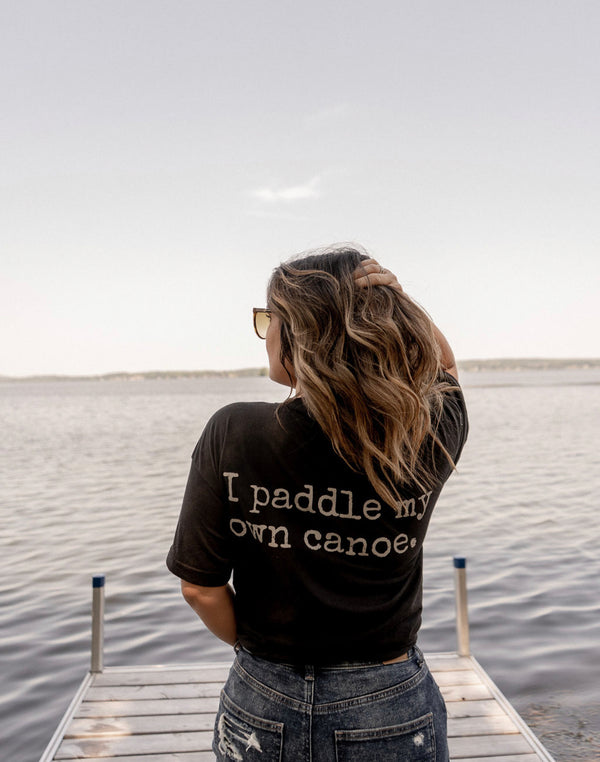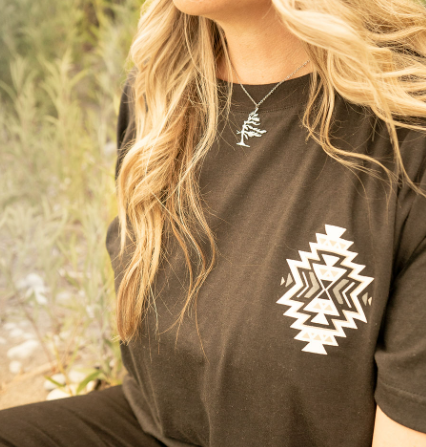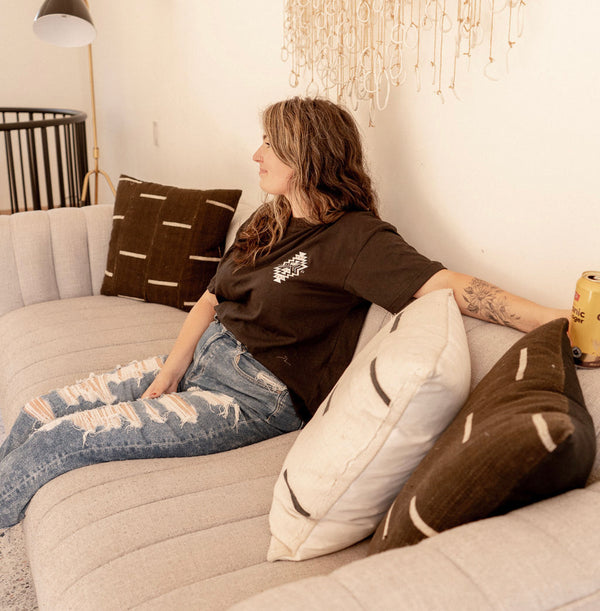 South West - Festival Tee - Black (Front SW design)
Oversized tee. Fits true to size. 100% Jersey Cotton.  Custom made tees designed exclusively by Canoe & Lake. 
Front has our custom Southwest icon and the back says "I paddle my own canoe."
 Non refundable and due to demand not exchangeable. 
I am 5'1 and 130lbs in a size M