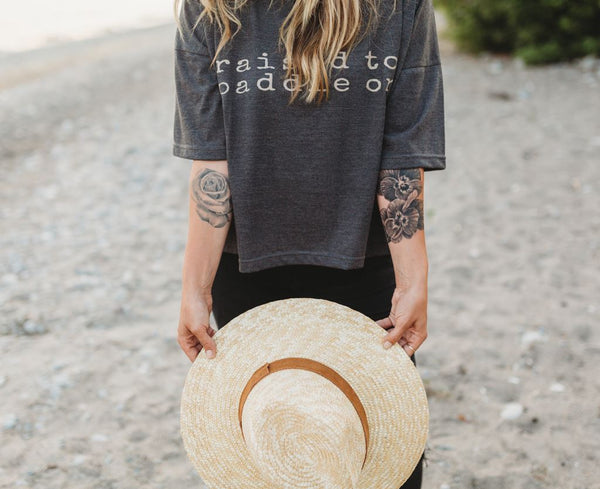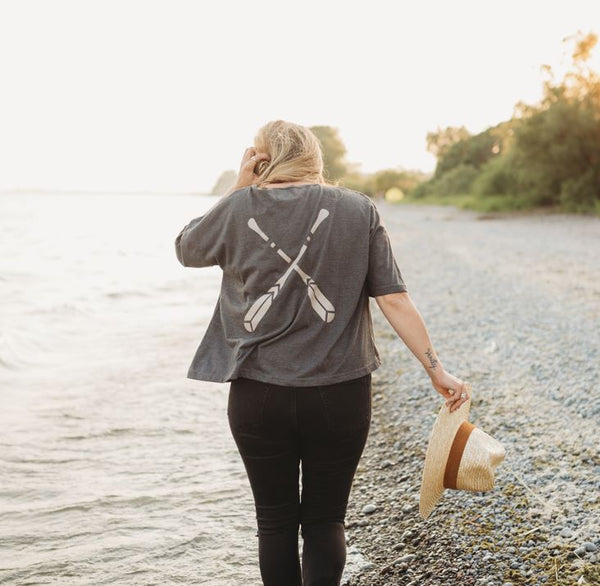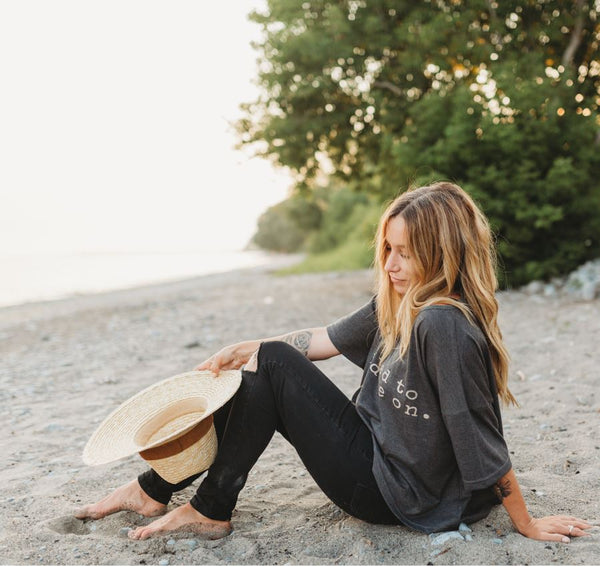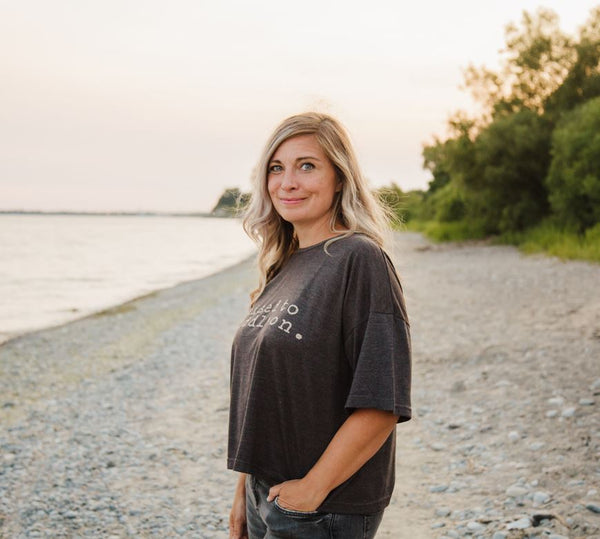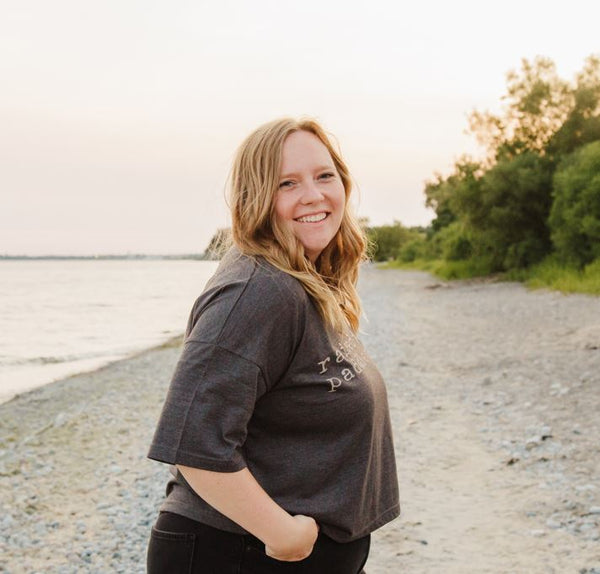 The Weekender Boxy Tee - Raised To Paddle On - Charcoal
No size - Cotton jersey custom made tee. Designed by and for Canoe & Lake.
Slightly cropped. 
Photography by Amanda Greer Photography
Size 1:
Width 26" (52 around)
Chest 25" (50 around)
Length shoulder to bottom 22"
Fits size range XS-L - Depending on chest size and height.