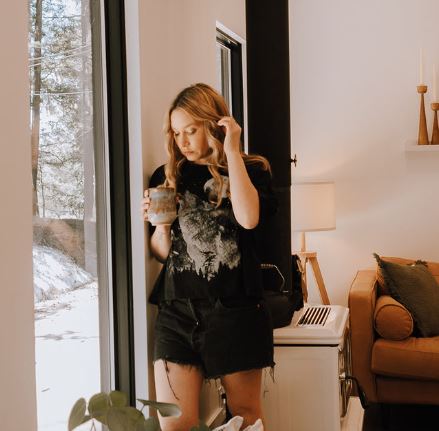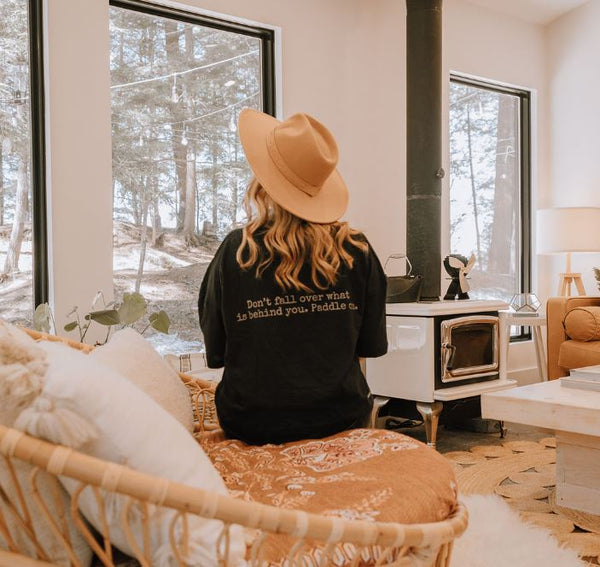 Vintage Wolf Collection - Boxy Tee
Cotton jersey custom made tee. Designed by and for Canoe & Lake.
Each boxy tee is sewn by our ethical manufacturer by hand and screen printed by hand.  

Front features our custom designed vintage inspired wolf art.  If you look closely at the tree line you will see our lonely pine silhouette which is from a painting that my grandmother Mary Kendall Percival did on Smoke Lake in Algonquin Park. 
Back says large print "Don't fall over what is behind you. Paddle on."
Slightly cropped. 
Size 1:
Width 26" (52 around)
Chest 25" (50 around)
Length shoulder to bottom 22"
Fits size range XS-L - Depending on chest size and height.