For those who paddle their own canoes.
Canoe & Lake is a brand designed to inspire your strength. We paddle on through things we didn't know we were capable of.
What's New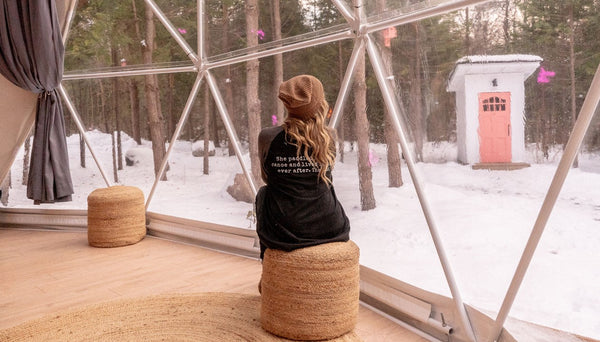 You will learn a lot more by paddling against the current.
Ever wonder where your strength comes from? It comes from having to go through the challenges in life.
Shop Now

Quality is spot on. This shirt feels amazing. Sits just right and is so comfortable. Love! Must buy!
Breyden S.

This shacket is single-handedly the one item I own that receives the most compliments! The quality is impeccable, it is SO soft and warm, I basically live in it! I would say size down if between sizes!
Carlie. D
I've been admiring this sweater for a while and when this colour came out, I had to order. Fit is perfect, well made and looks great. Can't wait to wear it at the lake and camping next summer! I will be wearing it all winter too, so cozy! This was my first purchase and definitely won't be the last.
Heather R.
Hi, I am Lauren
I am the Founder of Canoe & Lake and mom of 4. I am a survivor of anorexia, former single mom and I live everyday with depression. My brand was created based on my grandmother's mantra which was "paddle your own canoe." This helped me through these tough times and I wanted others to feel inspired by this statement. As we paddle on we learn, grown and strengthen.
We give back
Every year we donate to eating disorder inpatient programs. This is a very under funded as with all things mental health. Canoe & Lake is committed to helping these men and women in Canada be inspired to paddle their own canoe and know they have the strength to overcome such a challening mental illness.