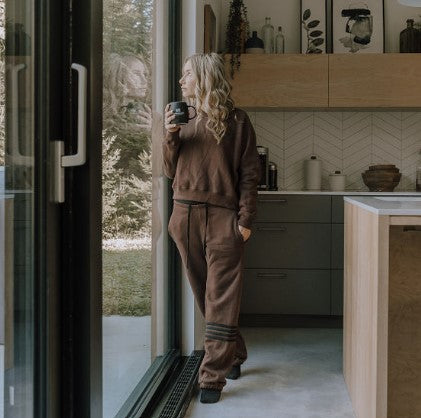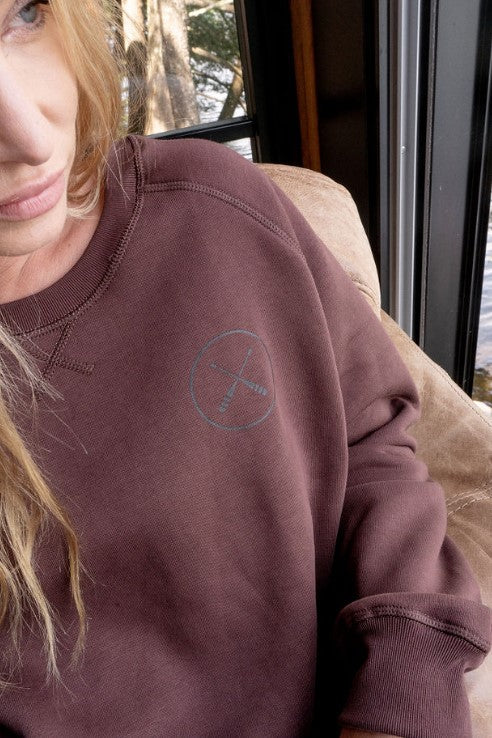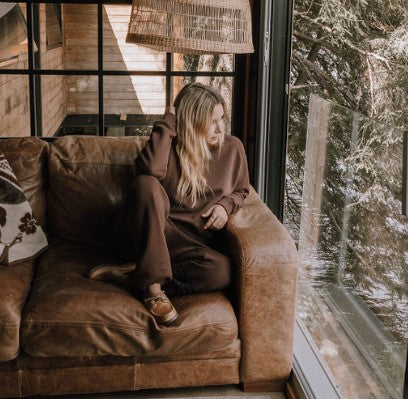 Adult Woman's Paddle On Crop Crew Sweater - Maroon
Super cozy cropped style.  Non refundable not exchangeable so please size up. See size charts.
Black ink - back reads "She paddled her own canoe and lived happily ever after. The end."
Colour is more maroon than brown in the picture.  It is just the lighting.  The close up shoes the truest colour.
Don't forget the order the matching jogging pants.
Model in a ML top and M bottom
Size S/M = 2-4 Sizing
Size M/L = 6-8 Sizing
Size L/XL = 8- 10 Sizing
Size XL/XXL = 10-12 sizing