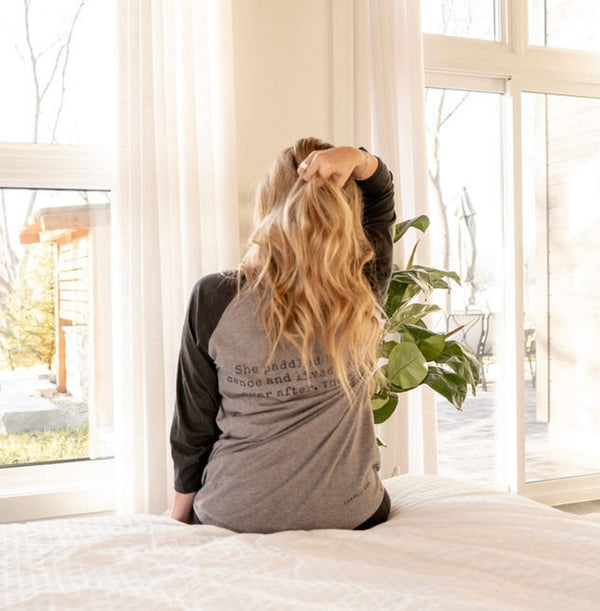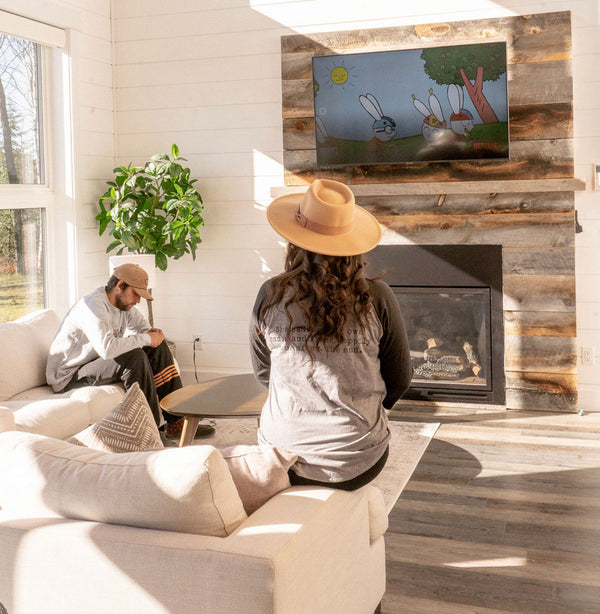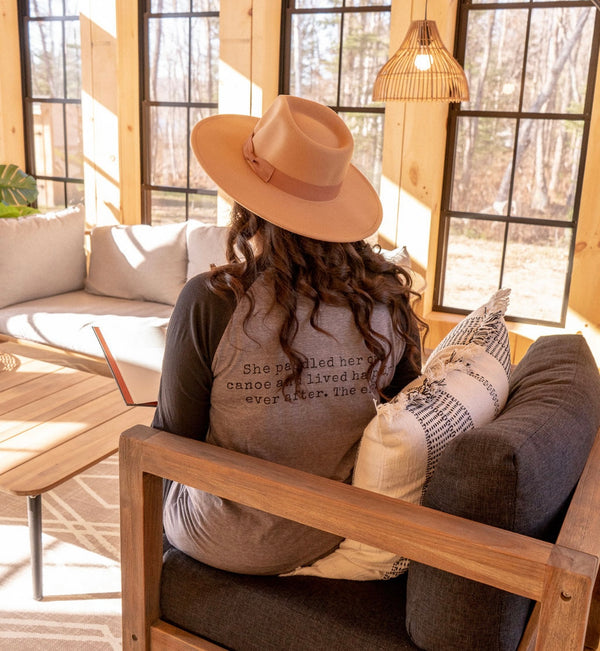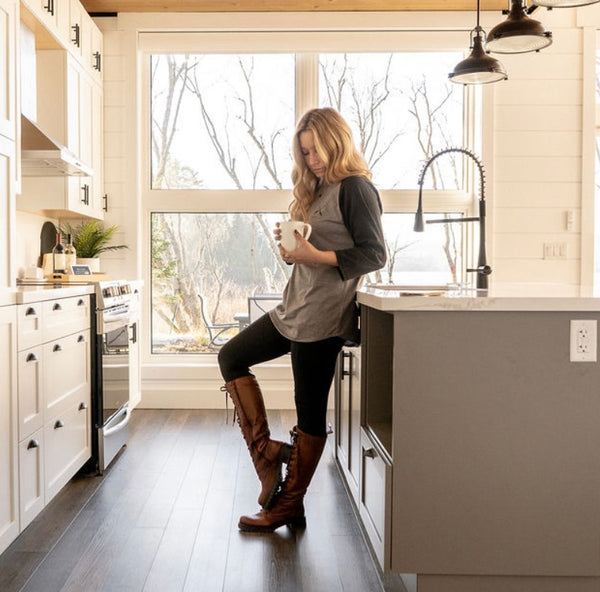 The Classic Raglan Grey- She paddled her own canoe
Slight scoop unisex fit raglan (also known as a "baseball tee"). Cotton blend black jersey with charcoal jersey arms.  Back features our trademark " She paddled her own canoe and lived happily ever after. The end. Chest says "paddle on" with our cross paddles icon. 

Brunette model in a large. Blonde model in a medium.
 Non refundable and due to demand not exchangeable. Fit is true to unisex sizing.