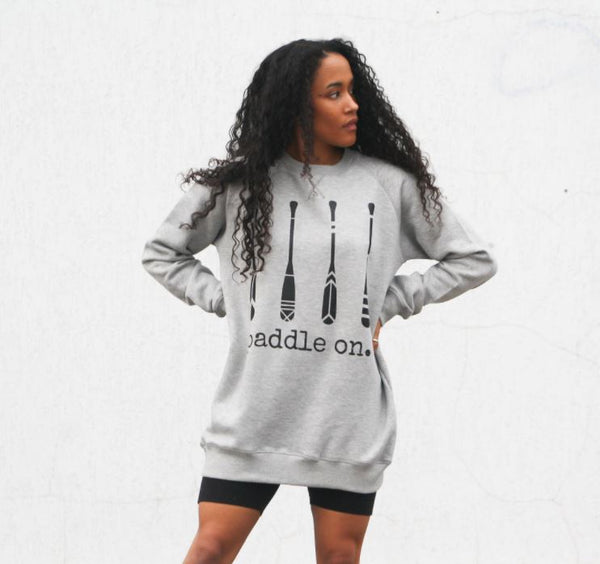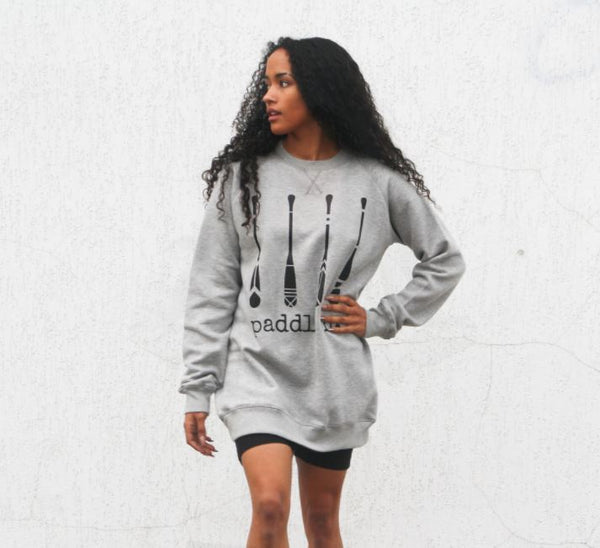 The Canoe Crew - Grey - Large Paddle On - Paddle against the current
These are custom made sweatshirt fleece oversized crews.  If you love our current crews these are 6-8 inches longer to keep your tooshy warm while sitting at the bonfire or in a canoe.
Back says "you will learn a lot more by paddling against the current" TM.