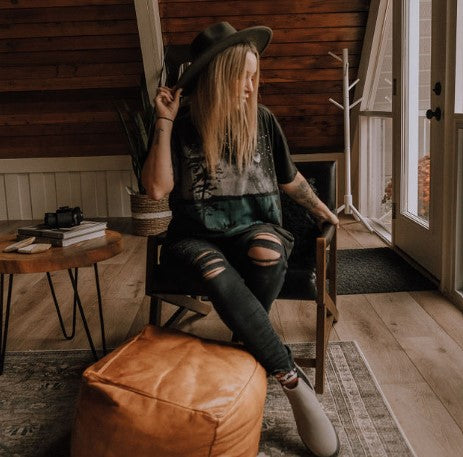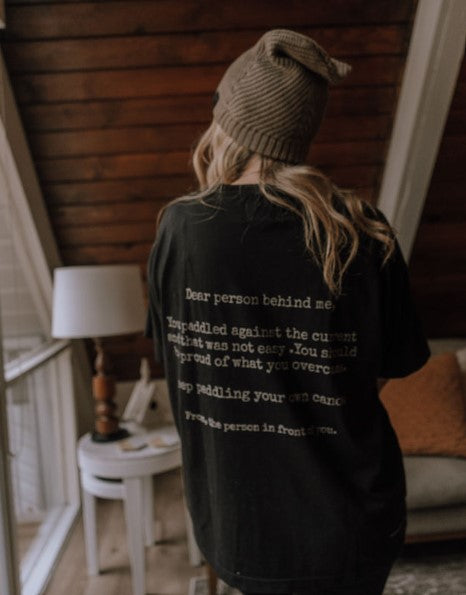 Dear stranger Black Unisex Fit - Festival Tee
Oversized tee. Fits true to size. 100% Jersey Cotton.  Custom made tees designed exclusively by Canoe & Lake. 
Cotton jersey custom made tee. Designed by and for Canoe & Lake.
Each weekender boxy tee is sewn by our ethical manufacturer by hand and screen printed by hand.  

Front features art inspired by my grandmother Mary Kendall Percival who painted throughout Algonquin Park.   Please note as these are screen-printed by hand there are sometimes differences in printing colour density and placement.  
Back says large print
"Dear person behind me.  
You paddled against the current and that was not easy. You should be proud of what you overcame.
Keep paddling your own canoe.
From, the person in front of you."
 Non refundable and due to demand not exchangeable.