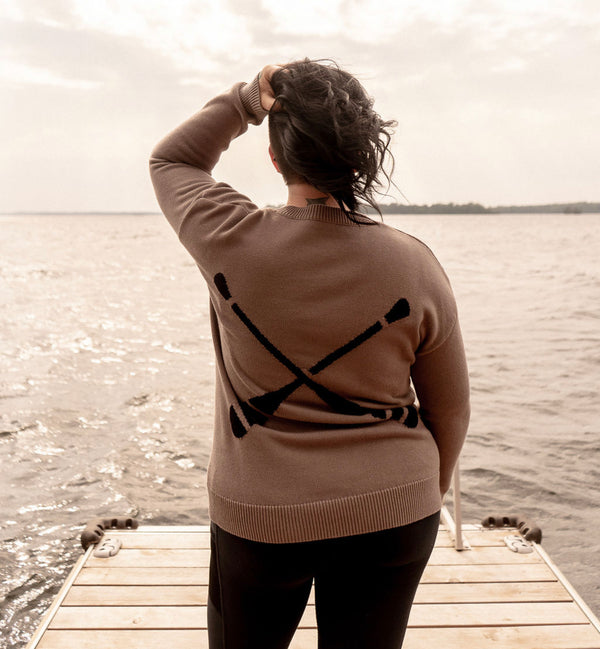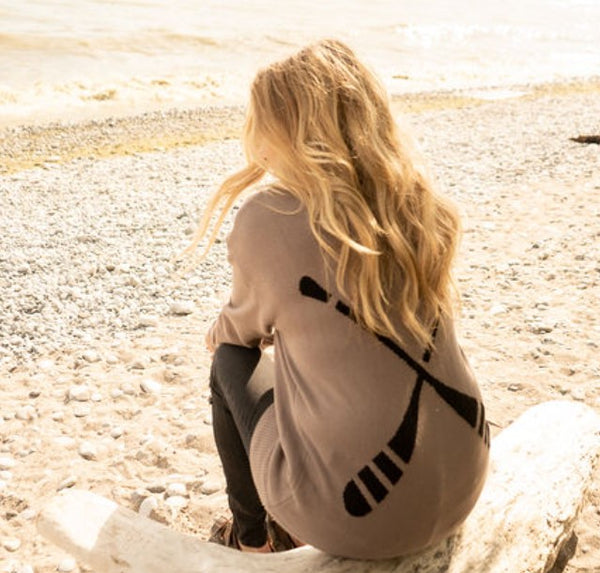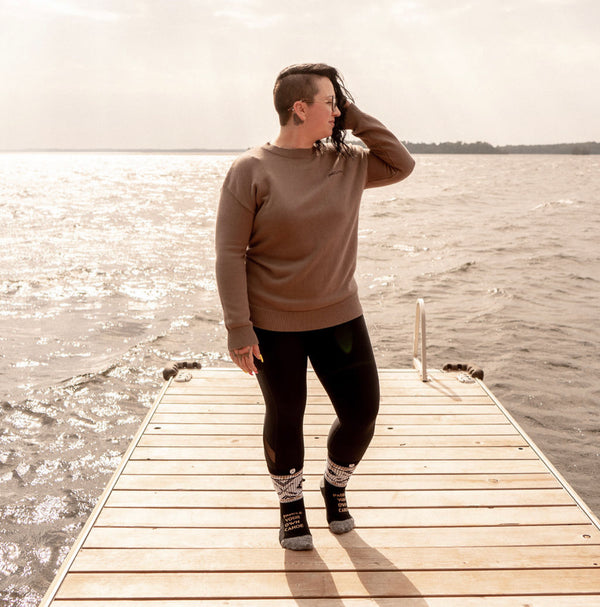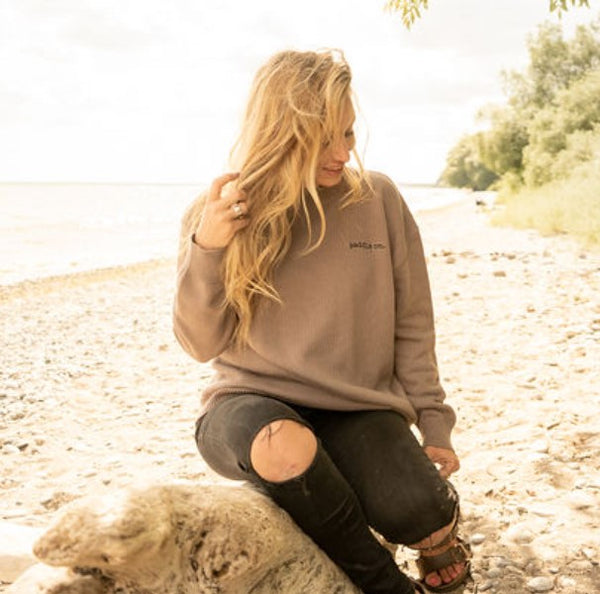 Dockside Knit Pullover - Beachwood with black paddles - 100% Cotton
Exclusive design made for Canoe & Lake with our custom paddle design is knit into the back. Fit is true to size.  Front is embroidered with the saying "paddle on."

100% Cotton. Does not require dry cleaning. Wash cold or hand wash and lay flat to dry. 


Both models in a medium.