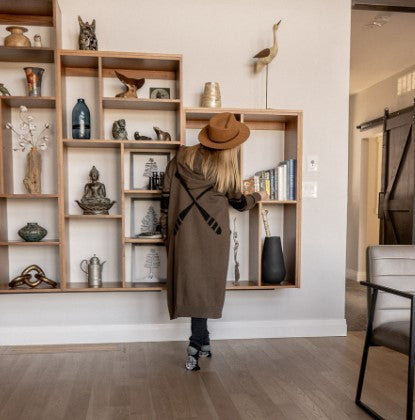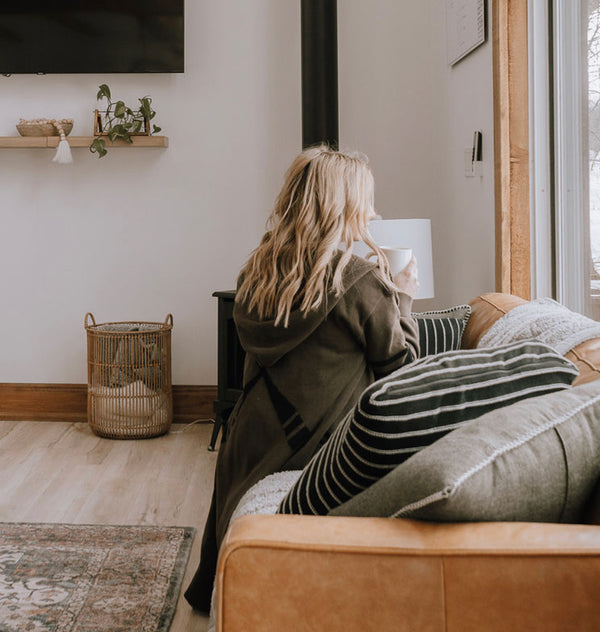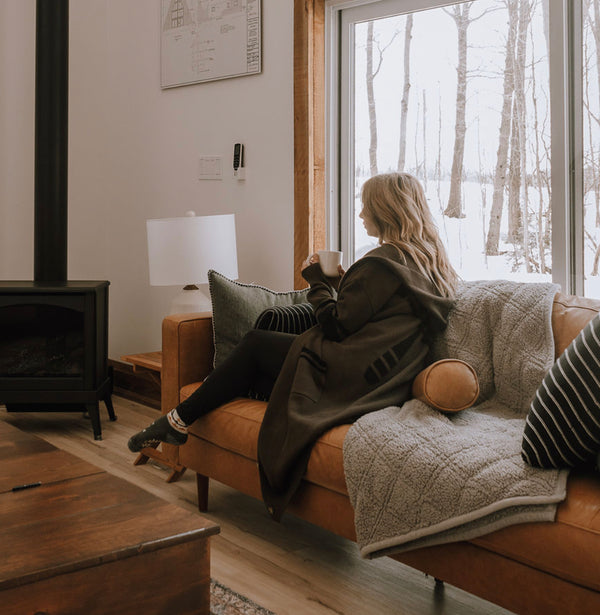 Long Hooded Dockside Knit Cardi - Oak Brown - 100% Cotton
Exclusive design made for Canoe & Lake with the paddles of our logo knitted into the back. Fit is oversized slightly puffy sleeve so it is not recommended to size up order your typical size.  Chest embroidery says "paddle on" - Button down front with extra button inside.

100% Cotton. Does not require dry cleaning. Wash cold or hand wash and lay flat to dry. 

Lauren model in a M