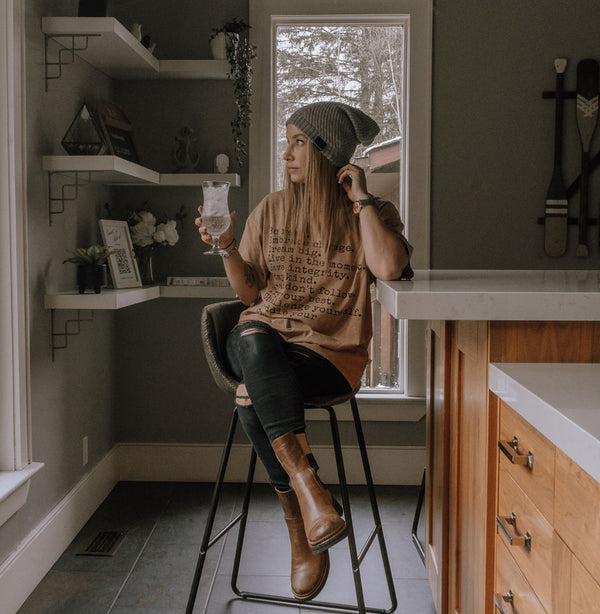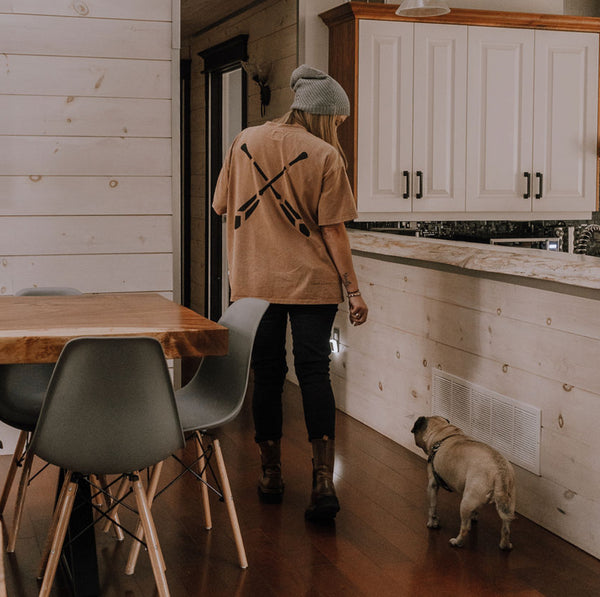 Sand Mineral Wash - Values - Festival Tee
Oversized tee. Fits true to size. 100% Jersey Cotton.  Mineral washed distressed.  Custom made tees designed exclusively by Canoe & Lake. 
BACK has our cross paddle icon (large) screen-printed. Front features our Canoe & Lake values.
 Non refundable and due to demand not exchangeable.