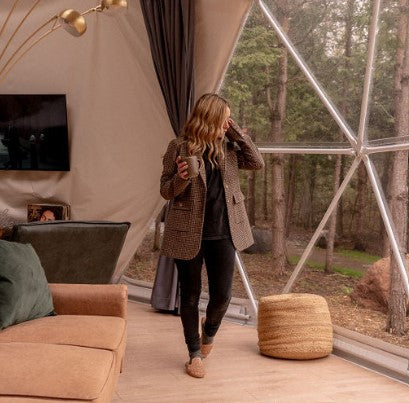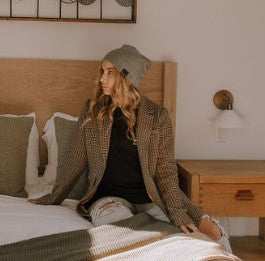 The Lake Blazer - Brown houndstooth
Custom designed blazer inspired by my grandmother's riding jacket that she used to wear at the stables up on Canoe Lake. It is lined with a copper colour and the outside is buttery soft plaid made of 20% wool, 75% polyester and 5% viscose.
Made in small batches.  I am in a medium in this picture.