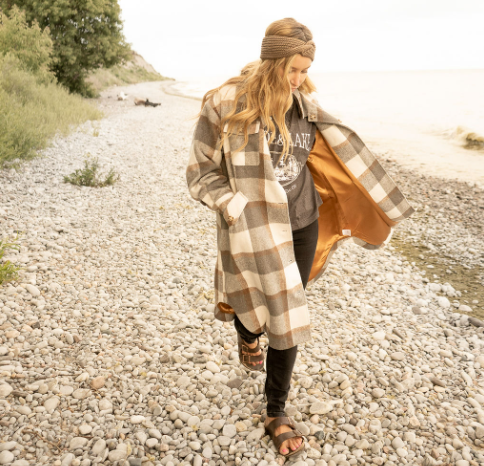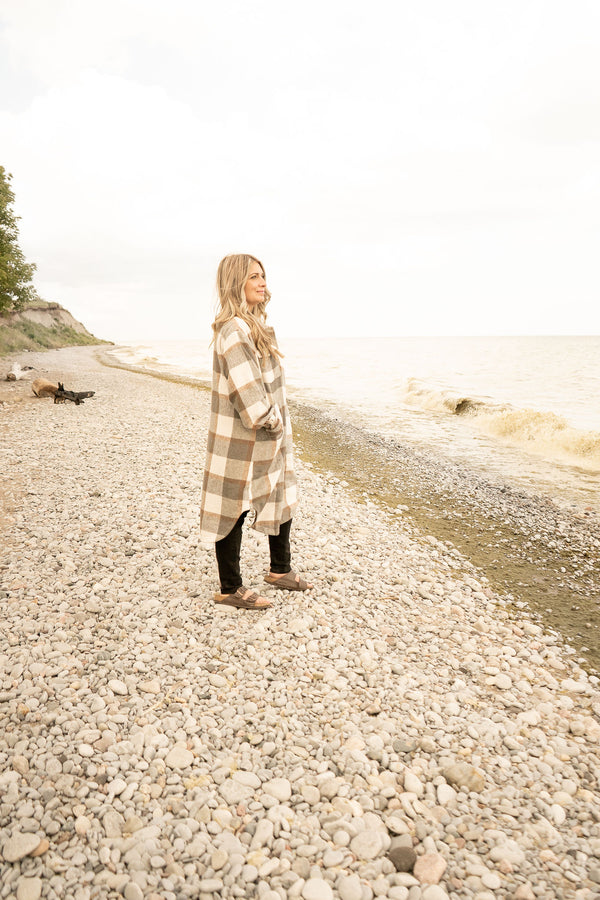 The Lake Jacket - Grey, ivory & brown tartan / plaid
SIZE DOWN ONE SIZE THEY RUN LARGE! 
Custom designed jacket / Shacket. It is lined with a copper colour and the outside is buttery soft plaid made of 10% wool, 85% polyester and 5% recycled blended fibres.

Made in small batches. 
Models in a small.